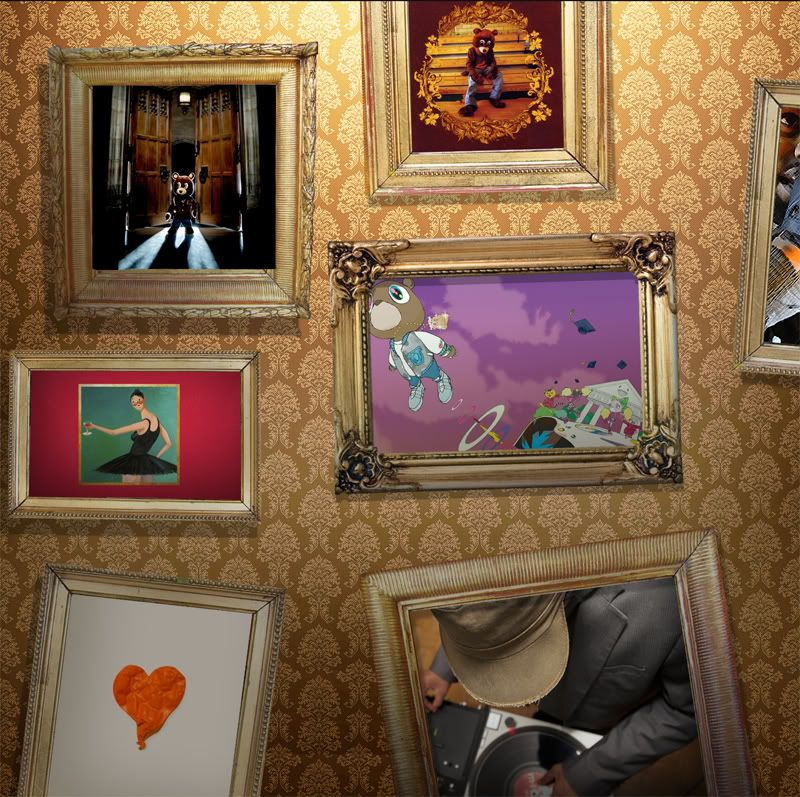 Toronto turntablist DJ M-Rock put together an incredible mix of Kanye's best work and production, but I'll let him tell it:
"ABOUT THIS TAPE. I lack fanciness in writing and in the artwork (which I did myself), but I promise you my skills as a DJ are sharp as a ginsu on this tape. It took me 3 weeks, probably between 100 – 200 hours to get it right (I'm picky). I really went deep in to give music fans something articulate: scratches, digital juggles, lots of blends, studio edits and tricks. If you play it on an iPod or in iTunes, the tracks are all chapters and there's a pic for every chapter representing the song. I'd like people to rate this among the best tapes ever, but you guys be the judge, diss it, love it, hate it, whatever, let me know what you think." - DJ M-Rock
Full track list and alternate download link after the cut.